Coldway Technologies exhibited at SOLUTRANS, the international trade fair for road and urban transport solutions, last November in Lyon, France, and competed for the i-nnovation Awards 2021 in the 'Equipment Manufacturers' category.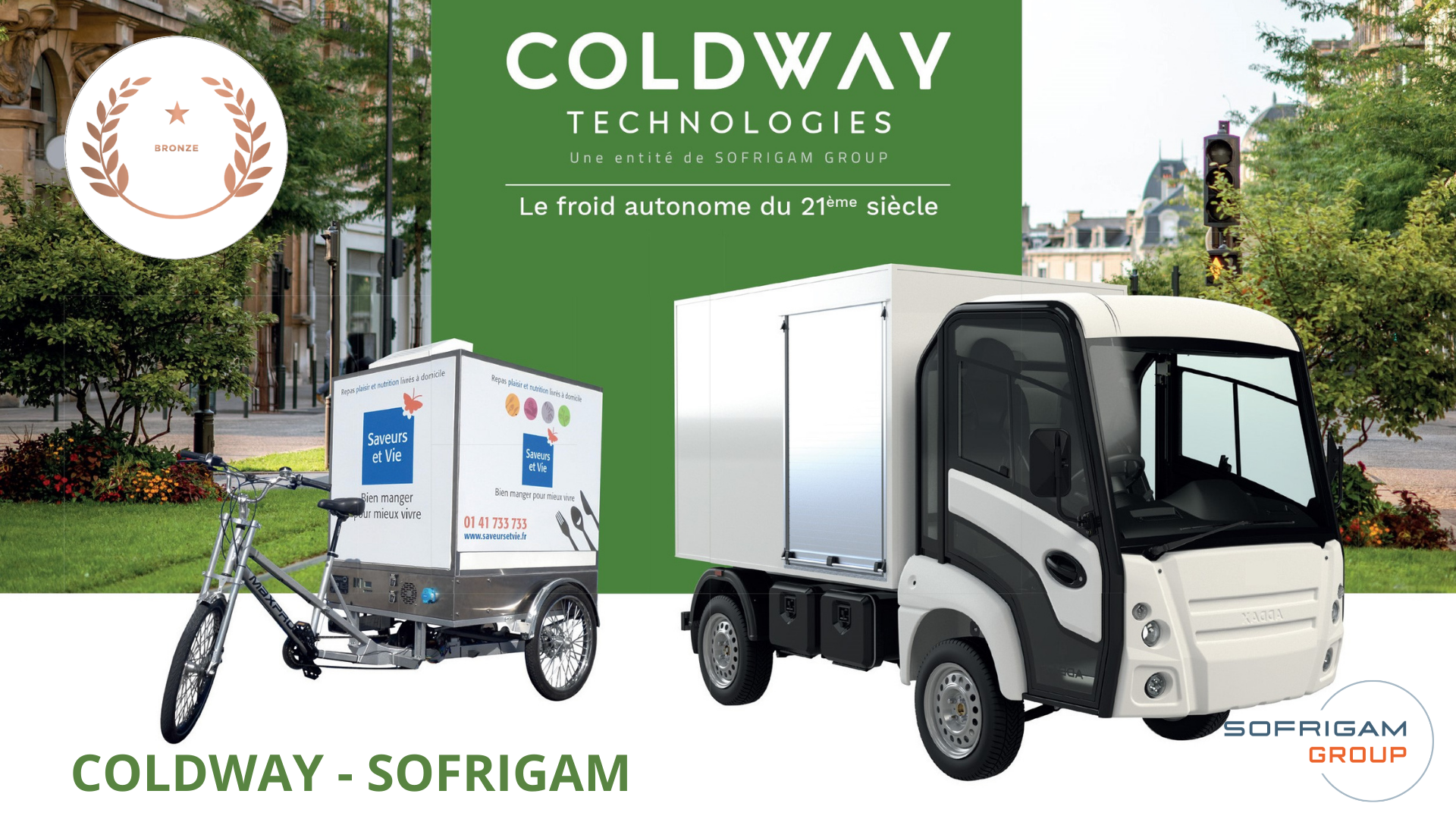 The innovation awards for companies in the logistics and transport sector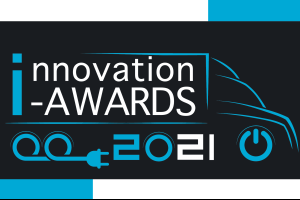 Formerly known as the 'Prix de l'innovation', the i-nnovation Awards recognise the most innovative entries in several categories:
Bodybuilders / Manufacturers of industrial vehicles, light commercial vehicles, semi-trailers and trailers
Equipment manufacturers of bodywork and vehicle .
In addition, the Digital Award recognises software publishers and electronic engineering companies that have distinguished themselves in the field of IT or connectivity for the logistics/transport sector.
The i-nnovation Awards recognise innovations that bring substantial and significant improvements and concrete benefits to transport and logistics professionals: hauliers, drivers, principals and end customers.
Coldway on-board refrigeration technology wins Bronze Award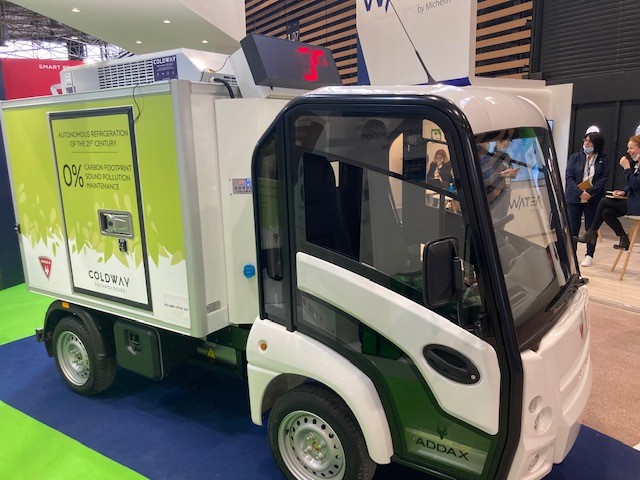 Sofrigam Group exhibited a service vehicle equipped with the Coldway Technologies autonomous refrigeration system at the Solutrans trade fair in Lyon, with its partners Koovea, Addax Motors and Delivery Academy.
Coldway Technologies was selected from among 80 applications and competed with 20 other candidates in the 'Equipment Manufacturers' category with prestigious competitors such as Bosch, Carrier Transicold and Thermo King.
It was during a prestigious awards evening at the Groupama Stadium in Lyon that the jury awarded us the Bronze Trophy. A recognition of the carbon-free urban delivery market.
"This award confirms the innovative and disruptive nature of this technology and our determination to reinvent autonomous refrigerated transport in the 21st century. We would particularly like to thank the people who came to meet us on the stand. We would also like to thank all our customers and partners for their trust and support over many years", Gilles Labranque, Chairman of the Sofrigam Group.
See below for photos and videos of the event: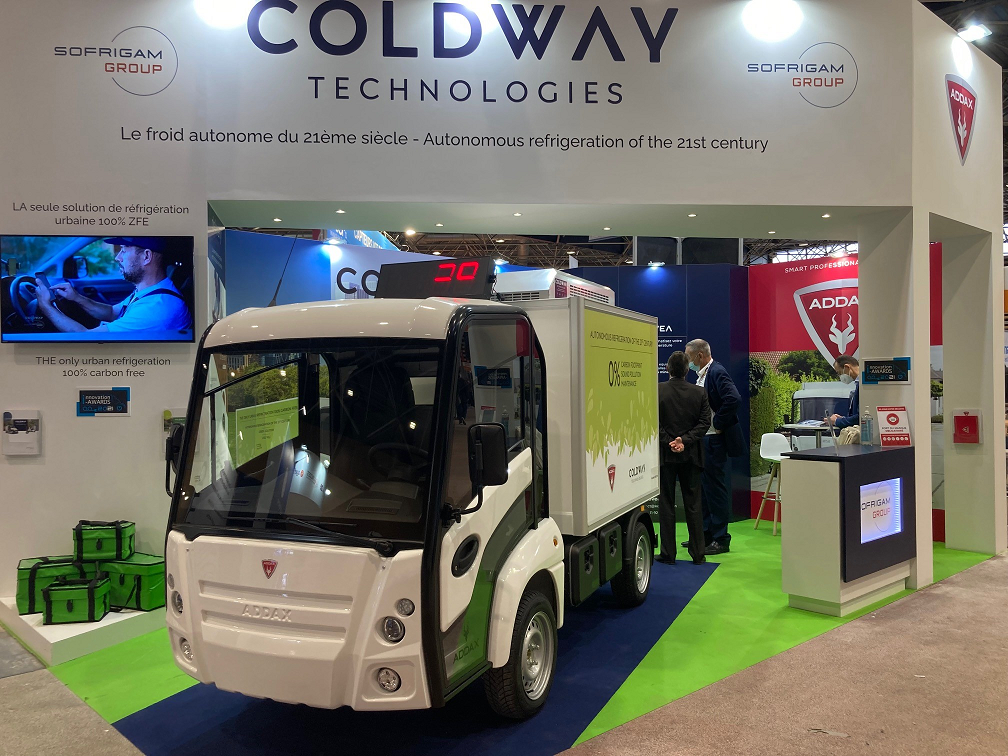 SOFRIGAM GROUP stand at Solutrans 2021 in Lyon, France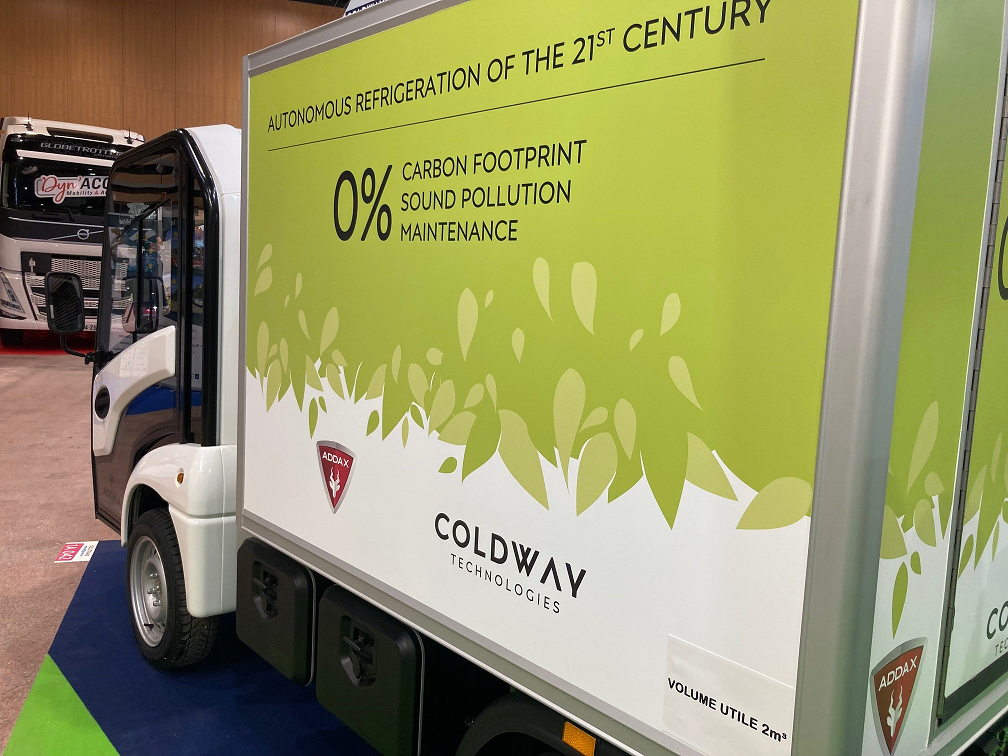 Electric vehicle with Coldway Technologies on-board cooling system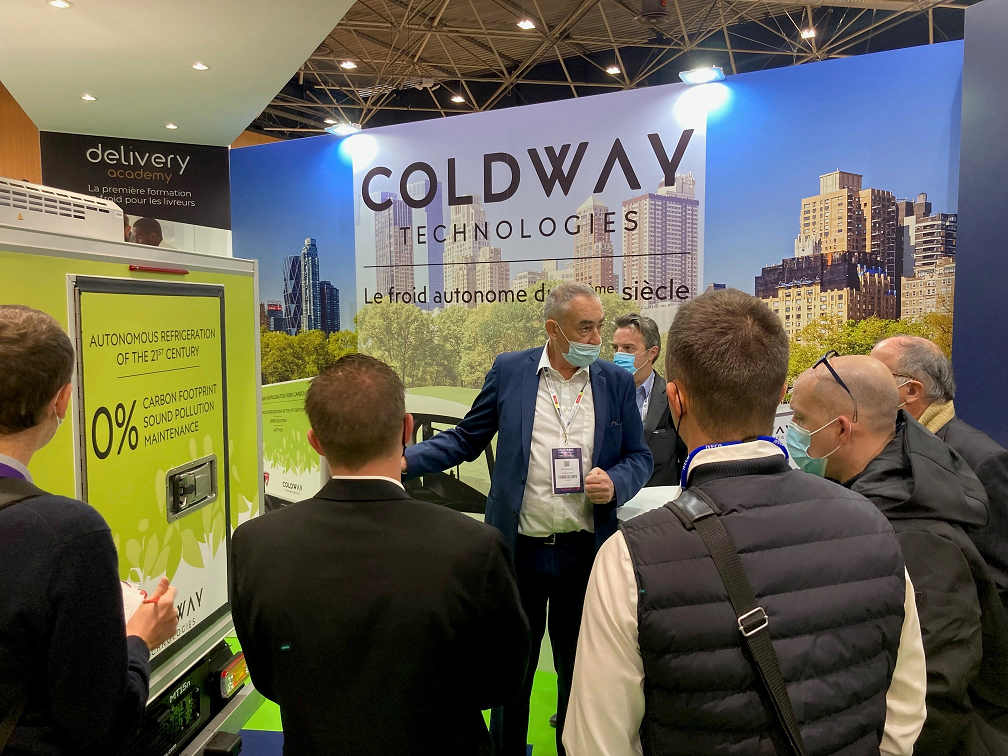 Presentation of the Coldway technology to the i-nnovation Awards 2021 jury